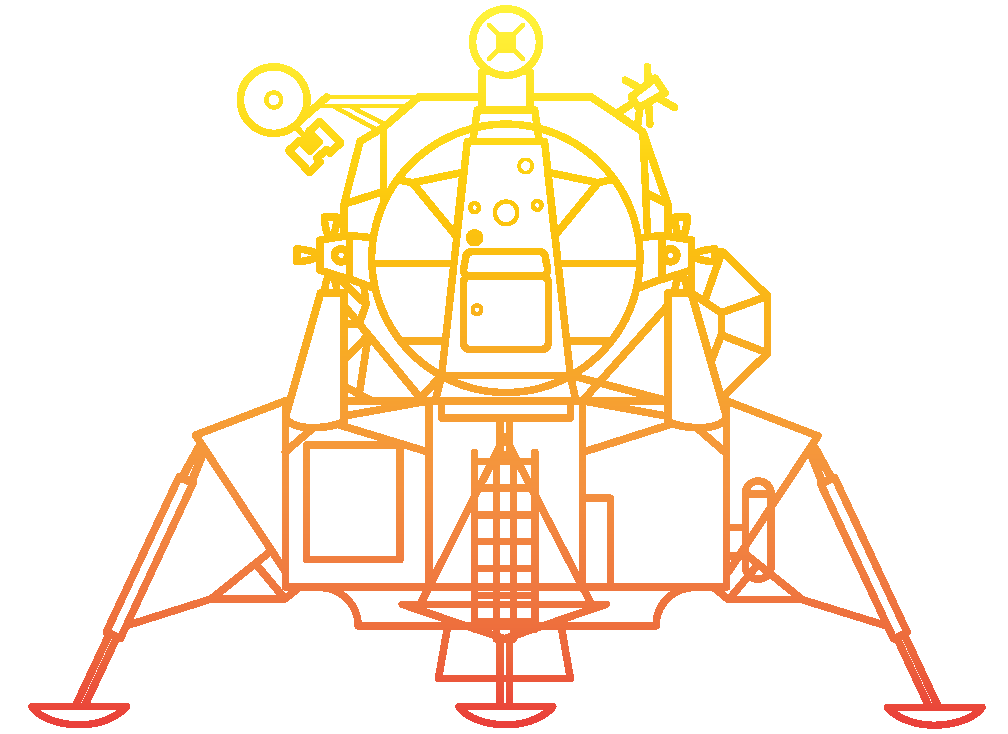 The Lunar Module Project
ORION . AQUARIUS . SPIDER . INTREPID . SNOOPY . CHALLENGER . ANTERES . FALCON . EAGLE
O . A . S . I . S . C . A . F . E .
July 3-16, 2019: Rebuilding of the Ascent Stage.
We spent extra time making this one way nicer for the Burn. Which unfortuantely didn't allow us to finish by the 20th.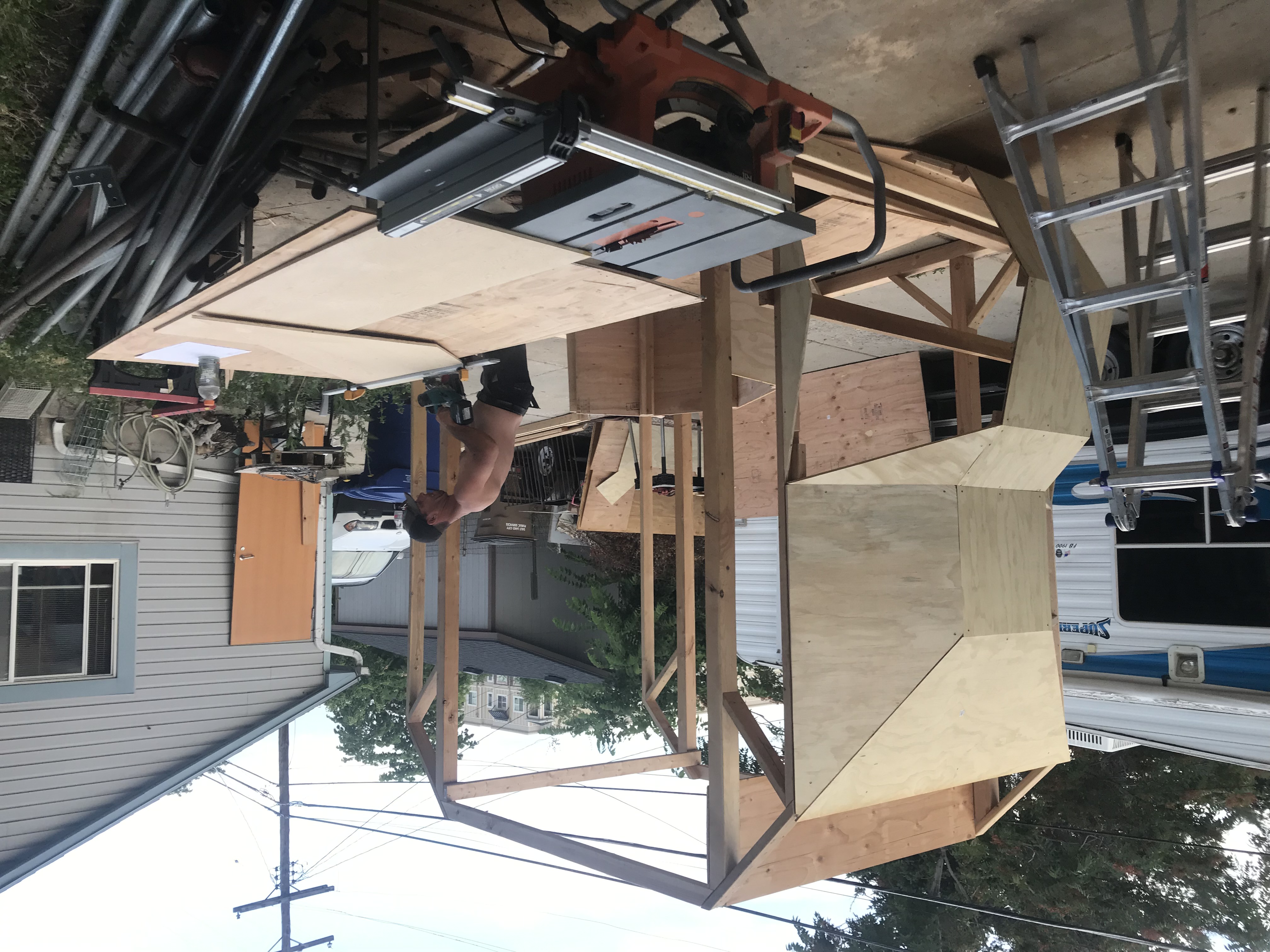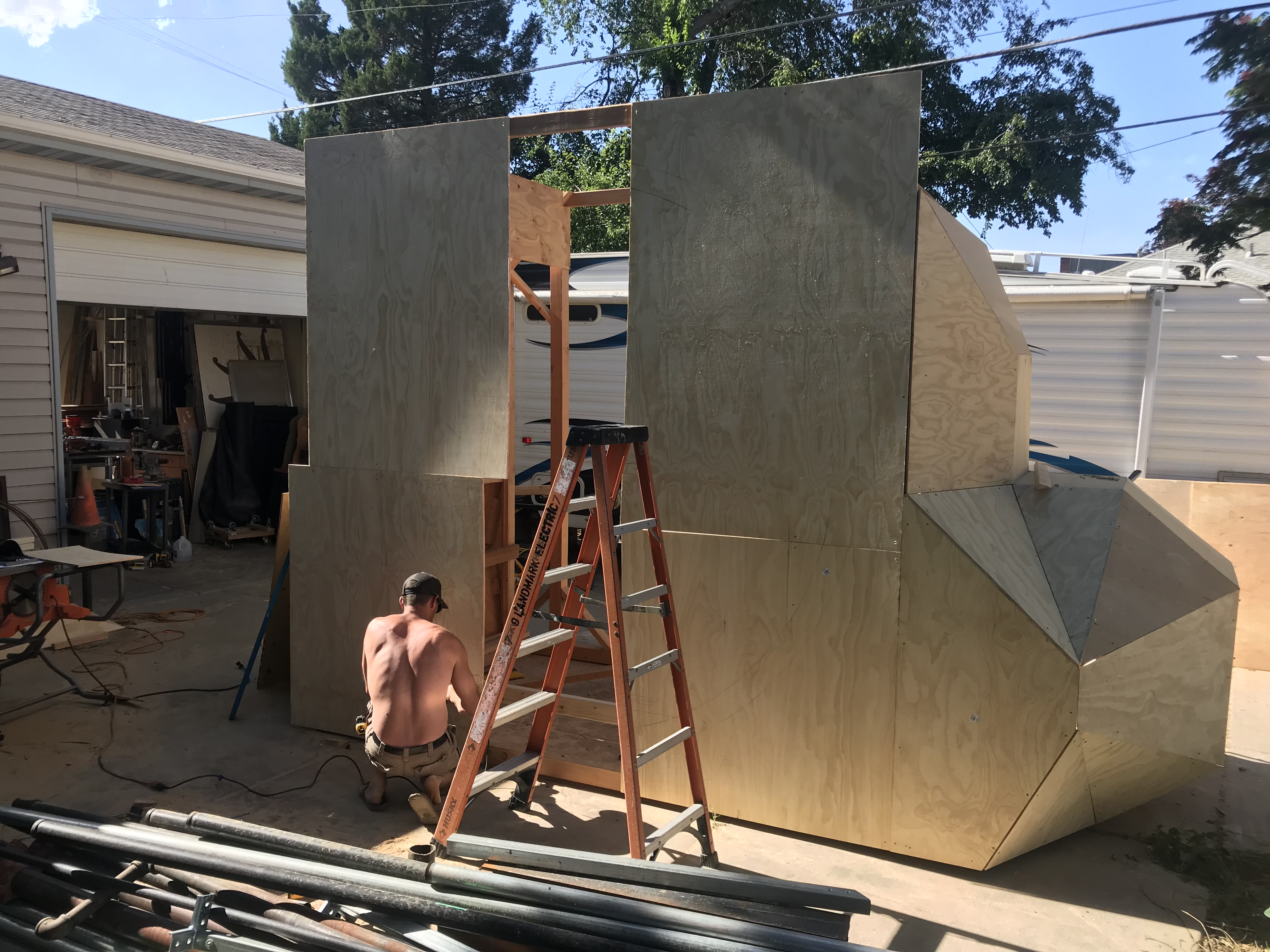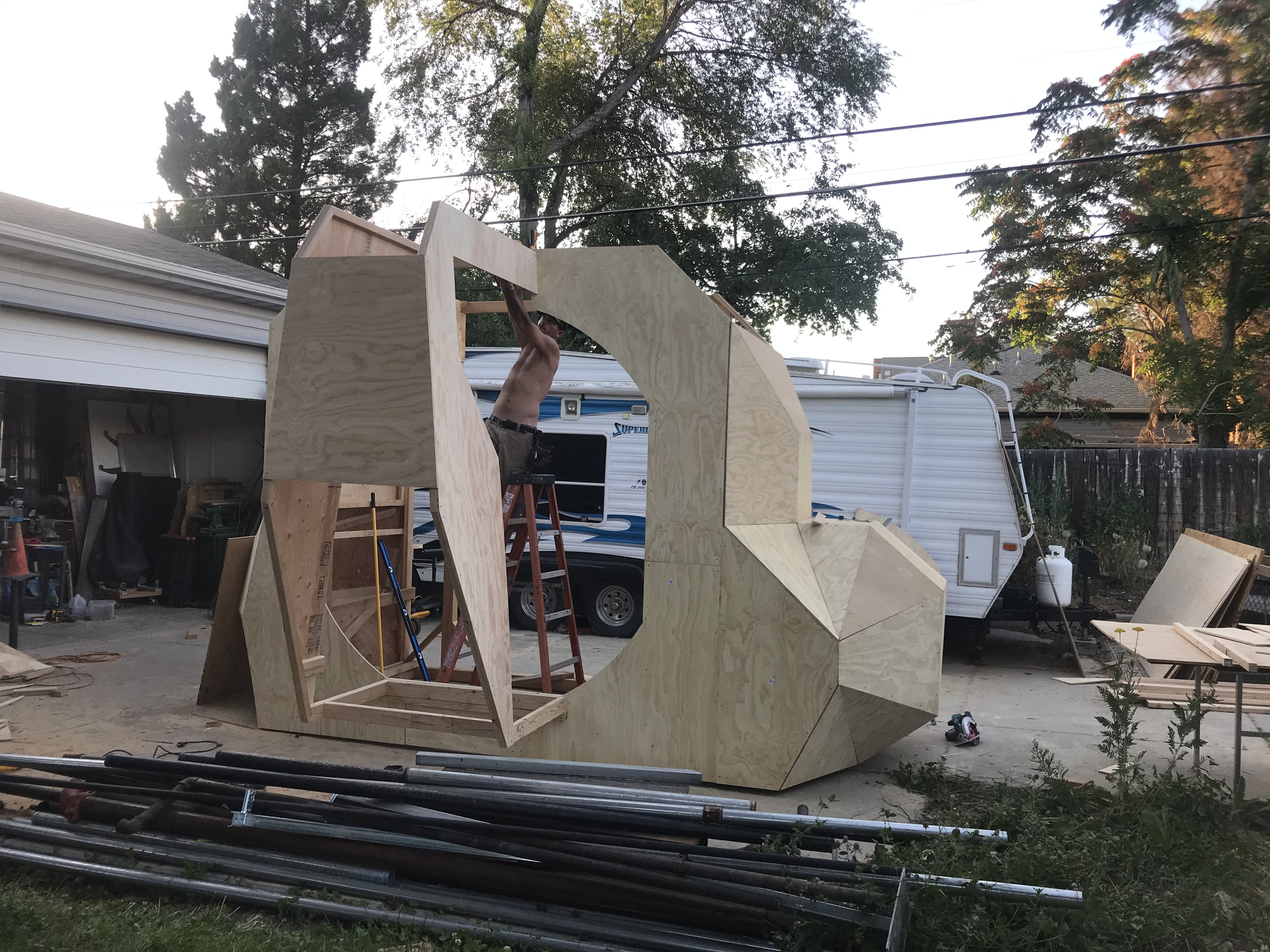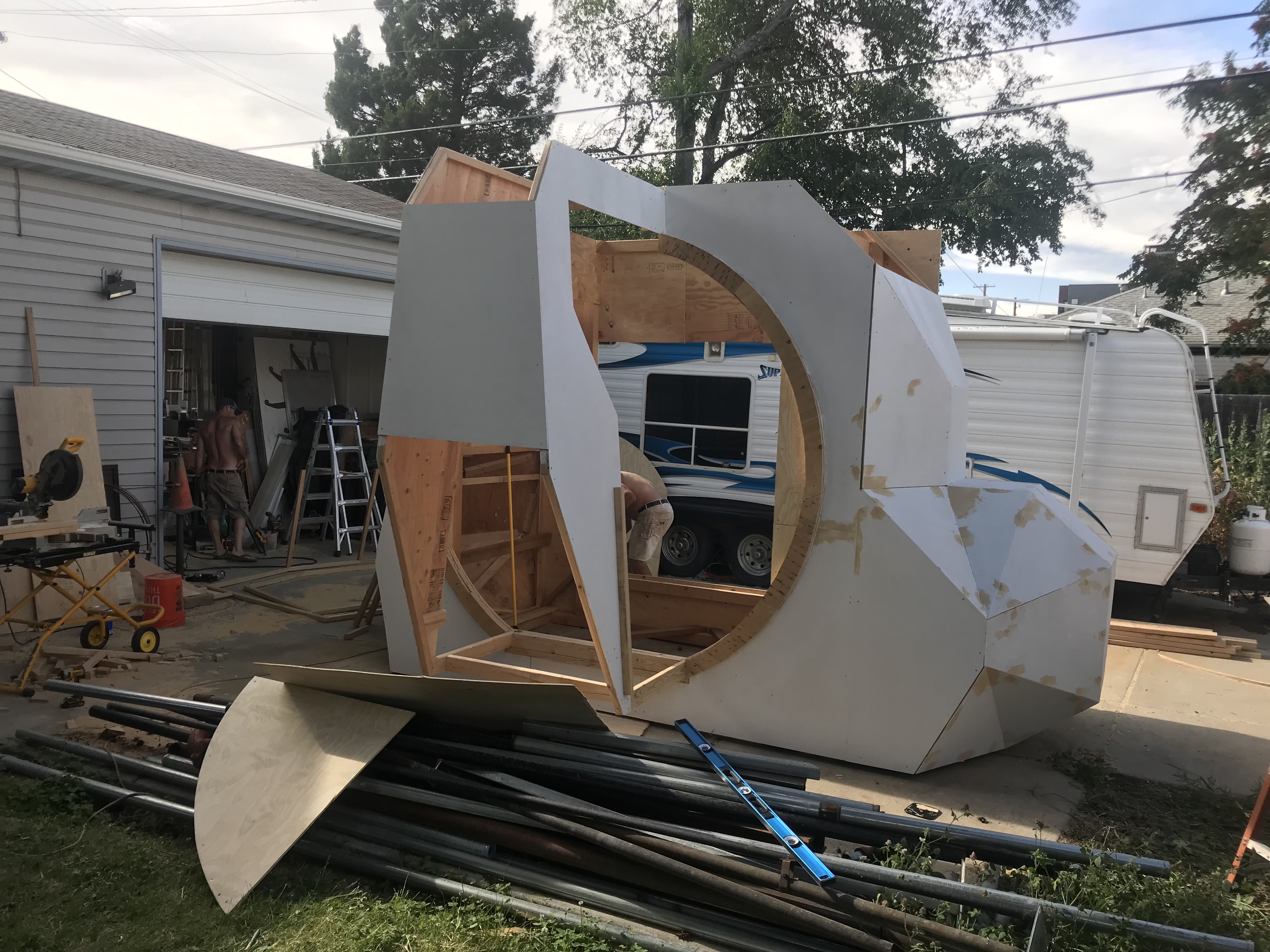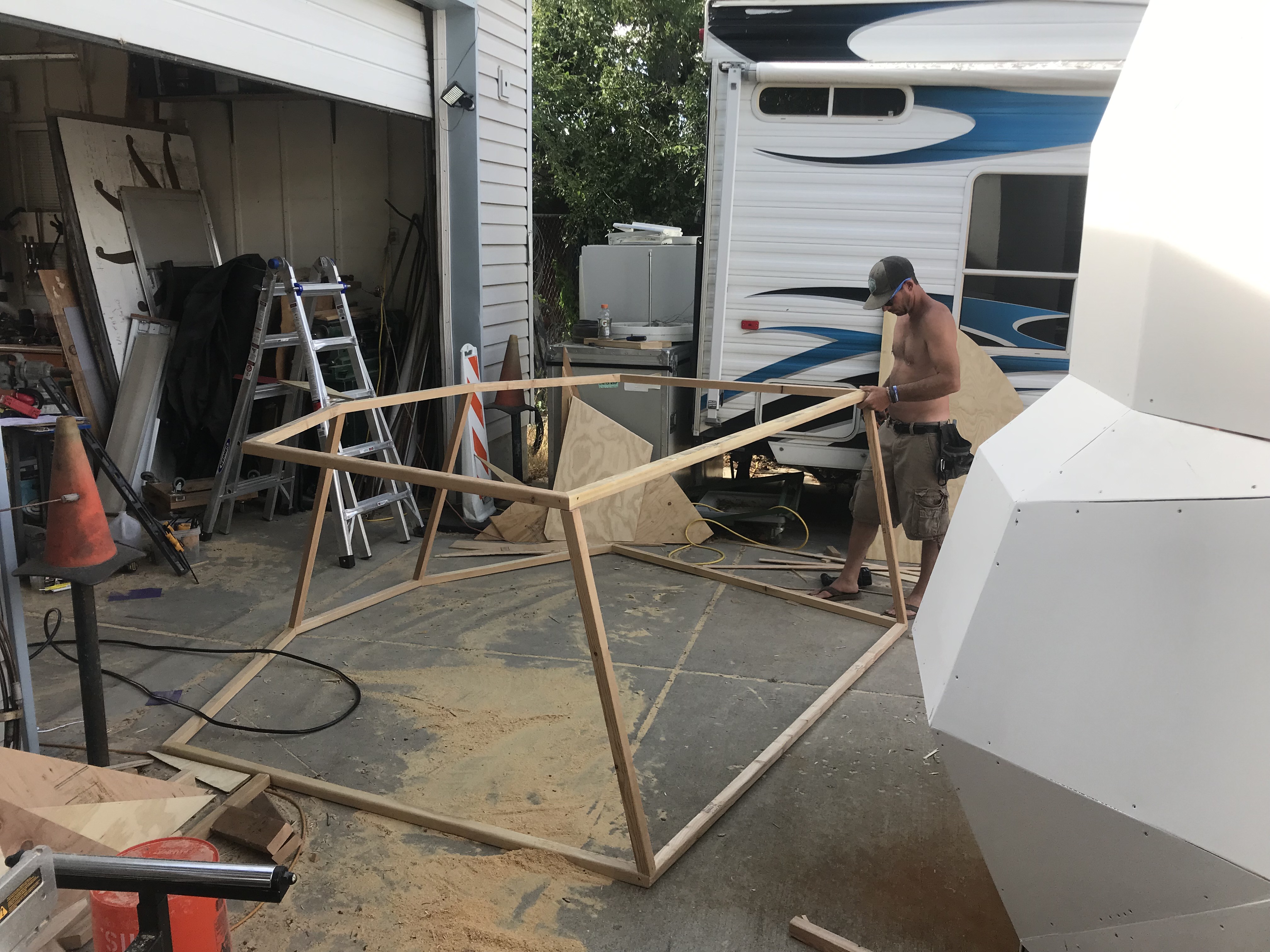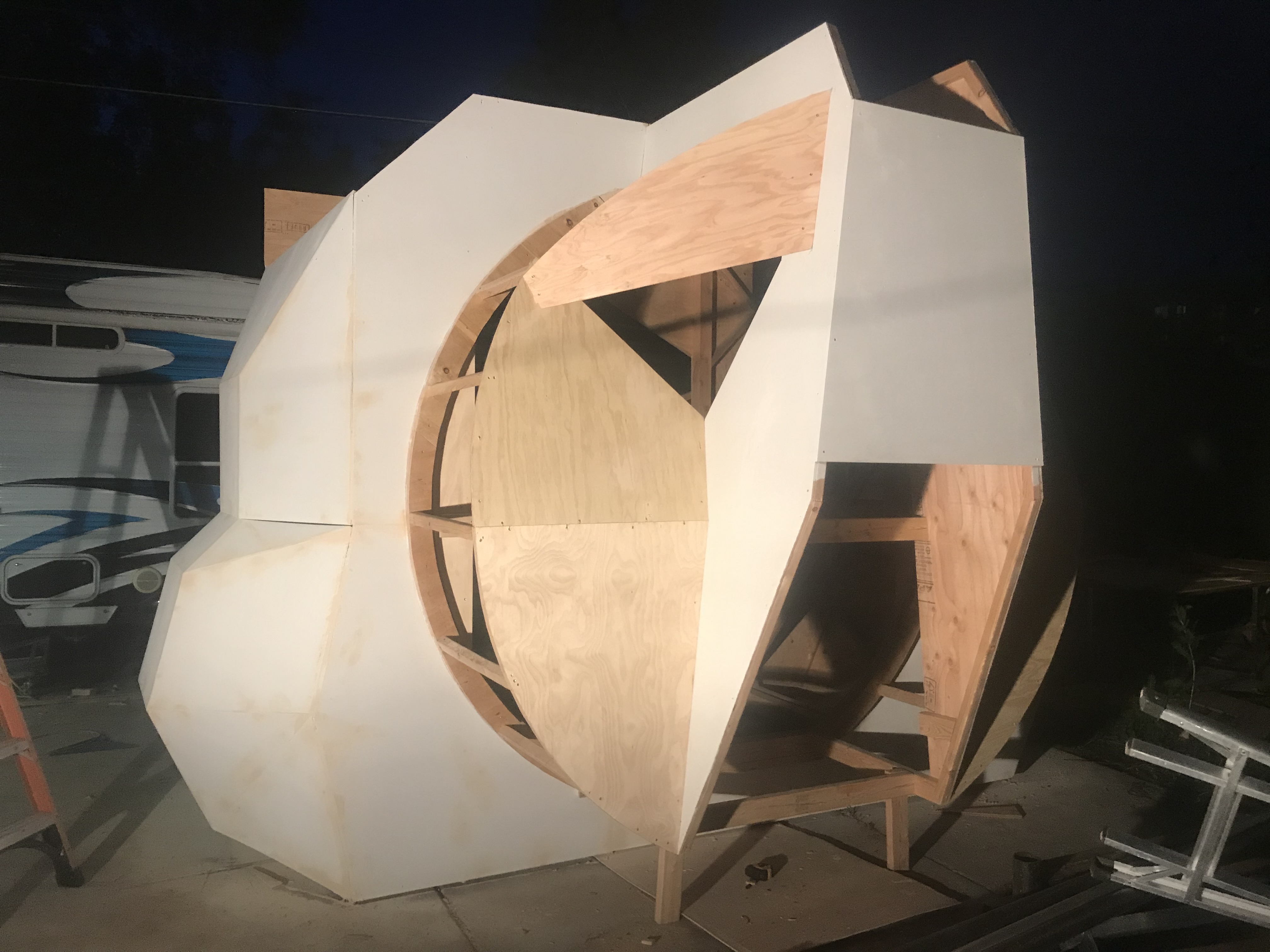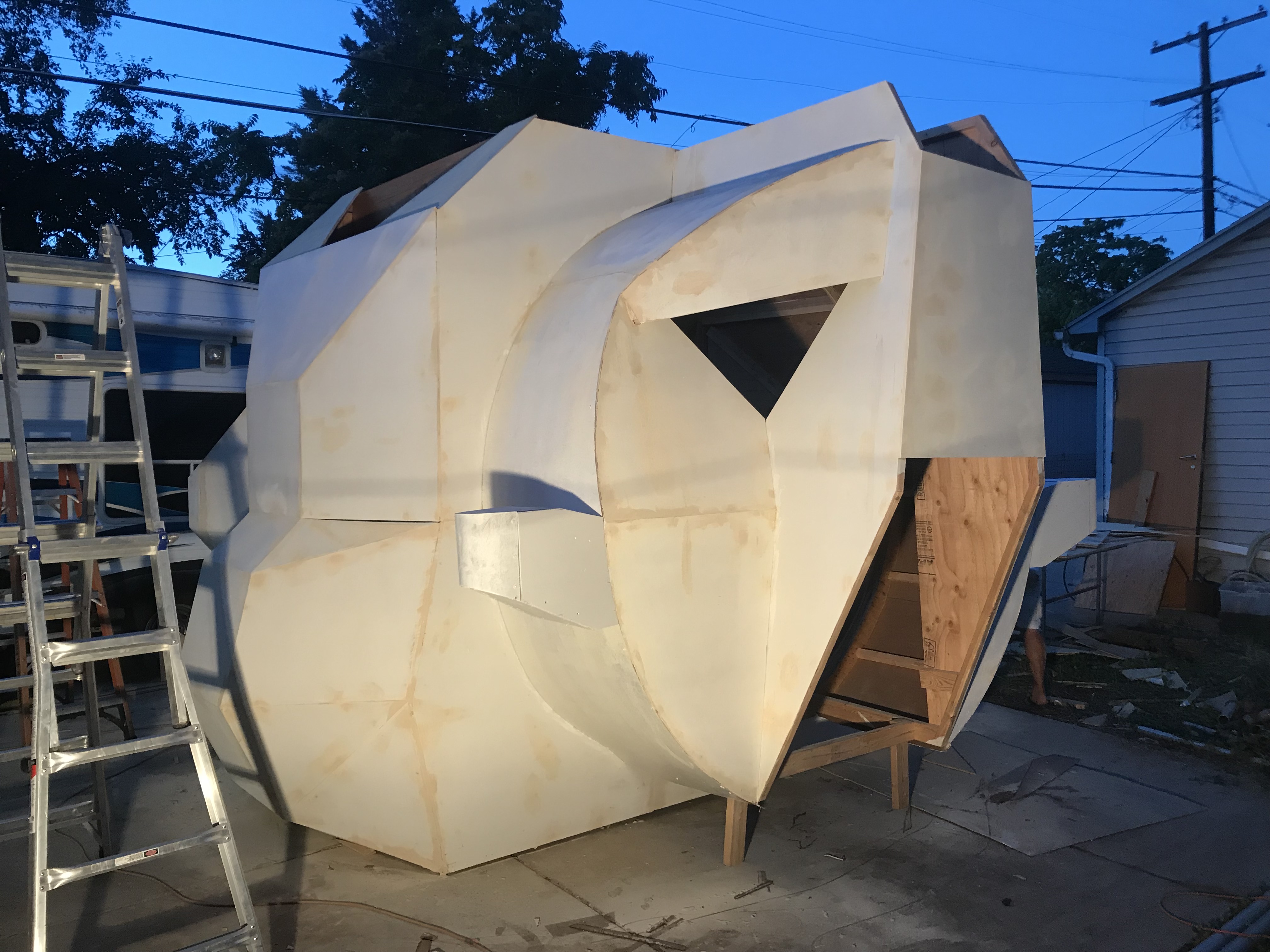 Aug 1, 2019: Lifting the Ascent Stage onto the Descent Stage. This time we rented a forklift.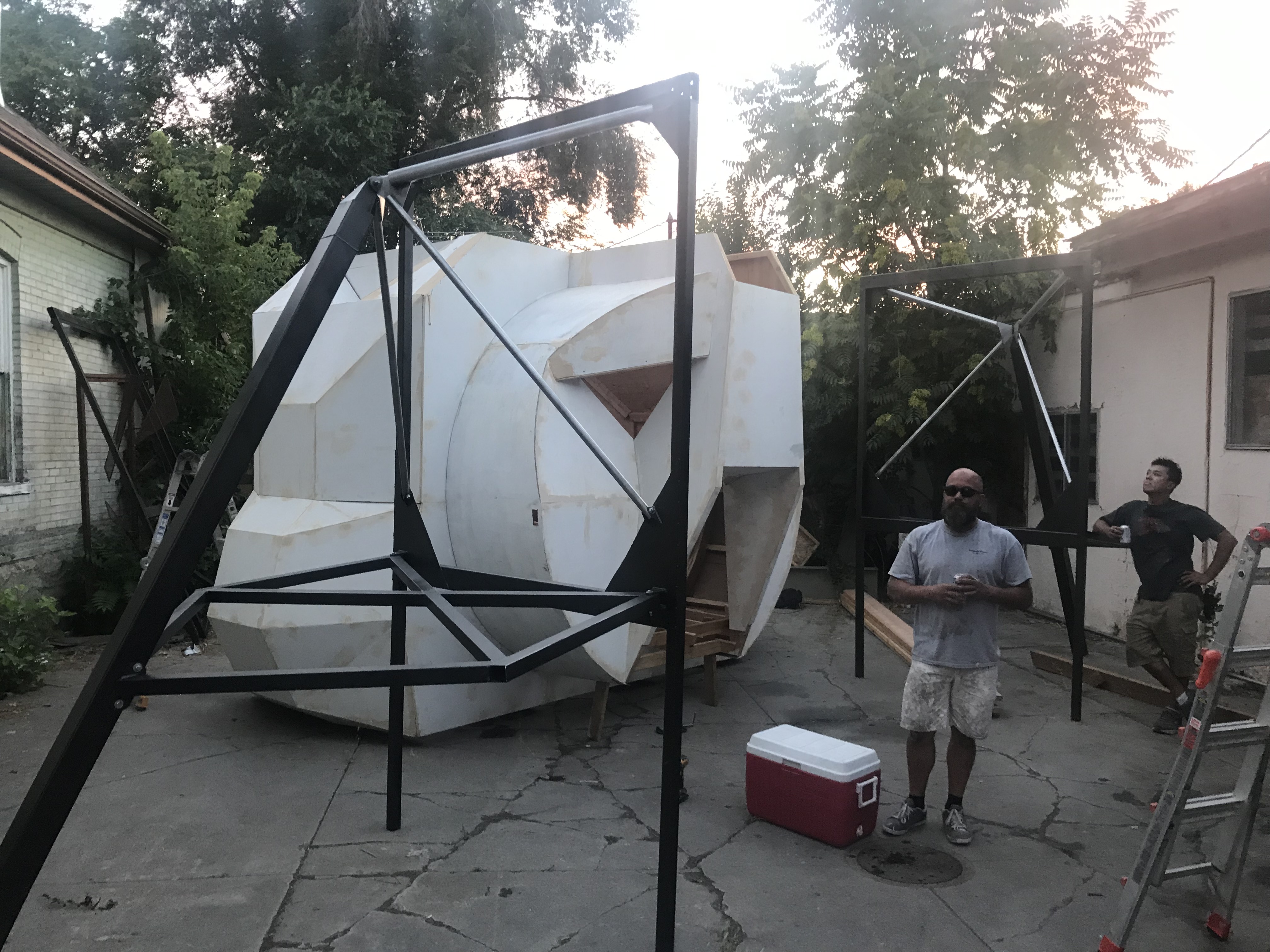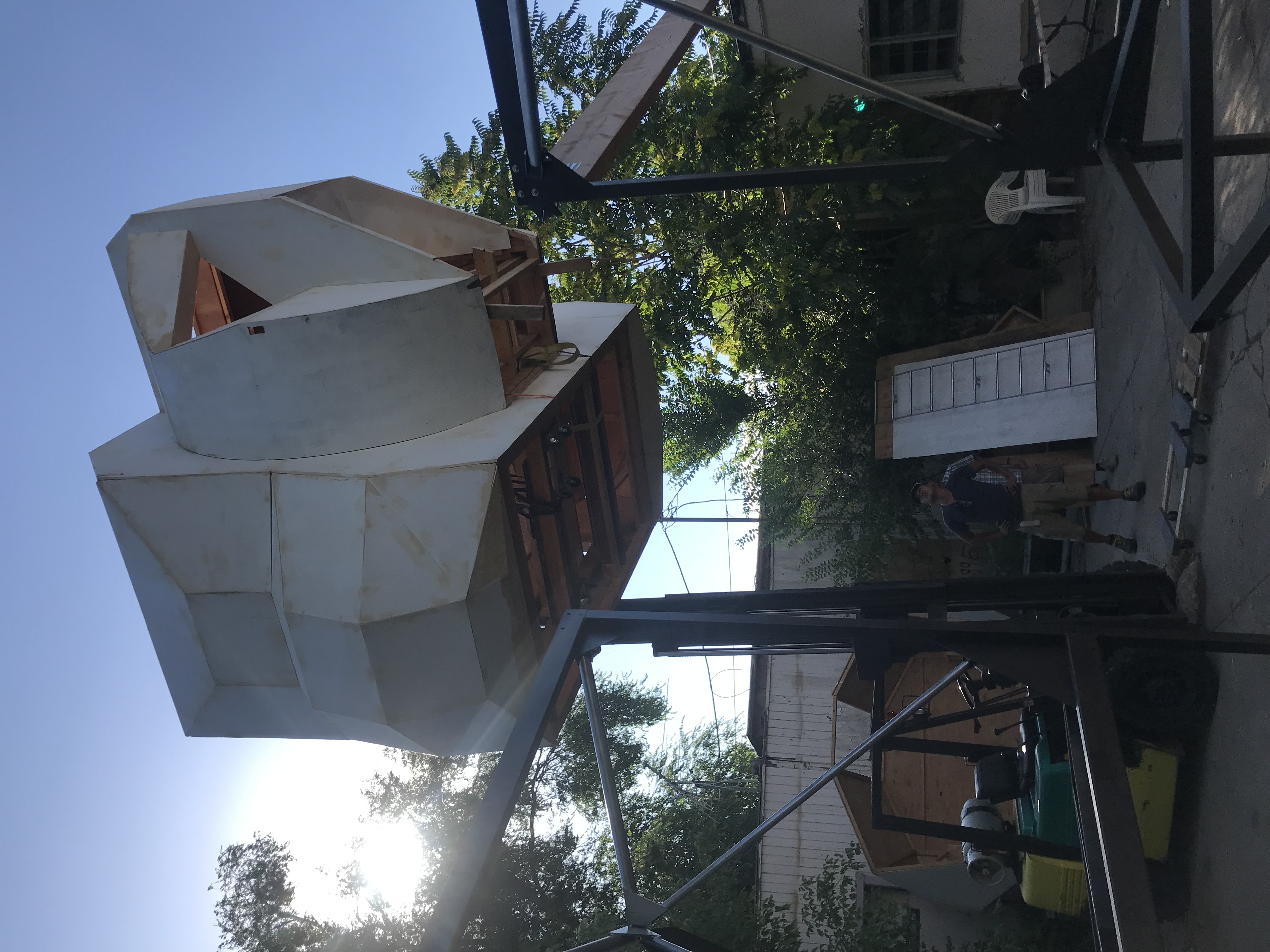 Aug 3, 2019: Painting. Notcie all the mud used in the joints to get good edges.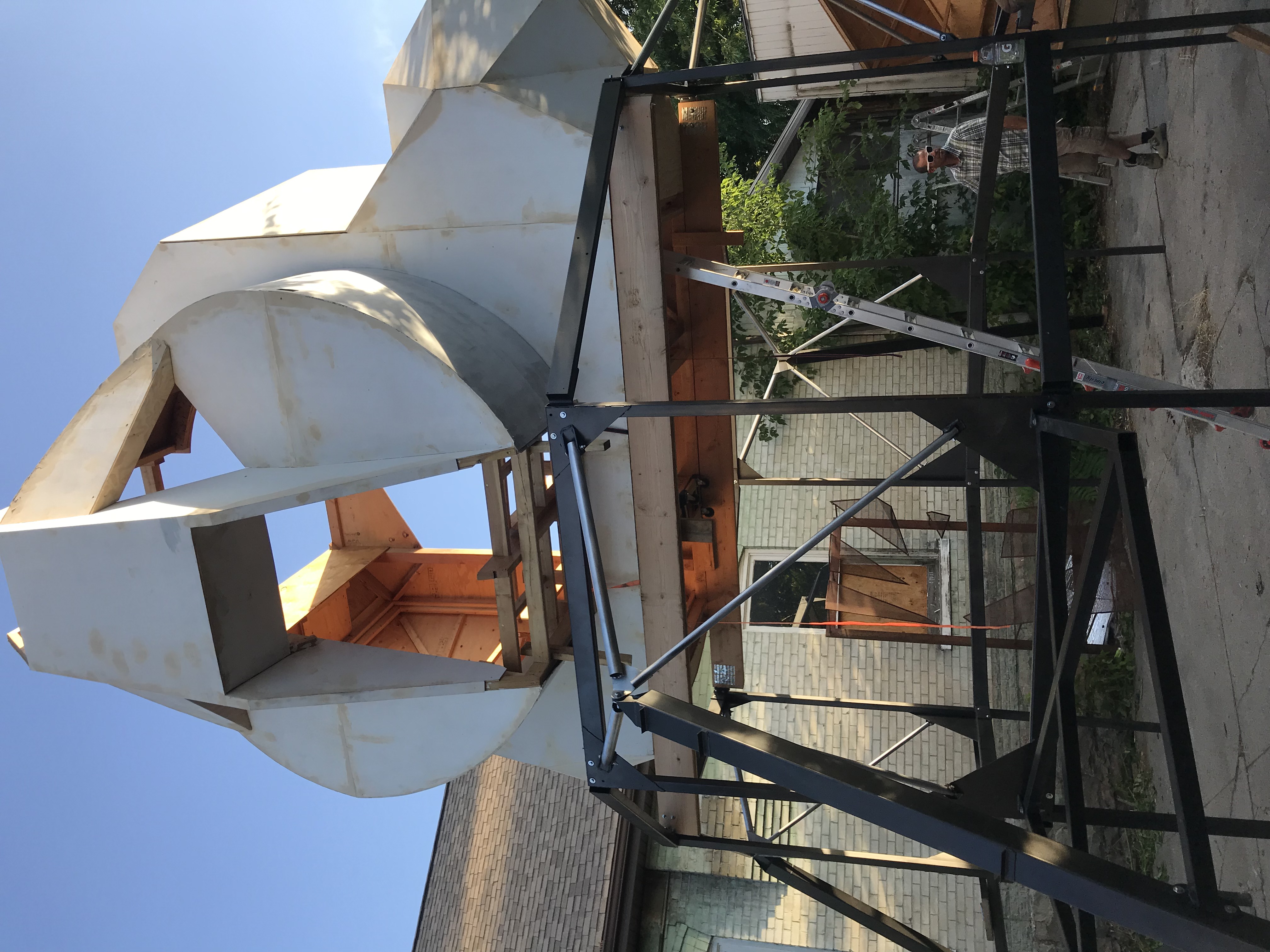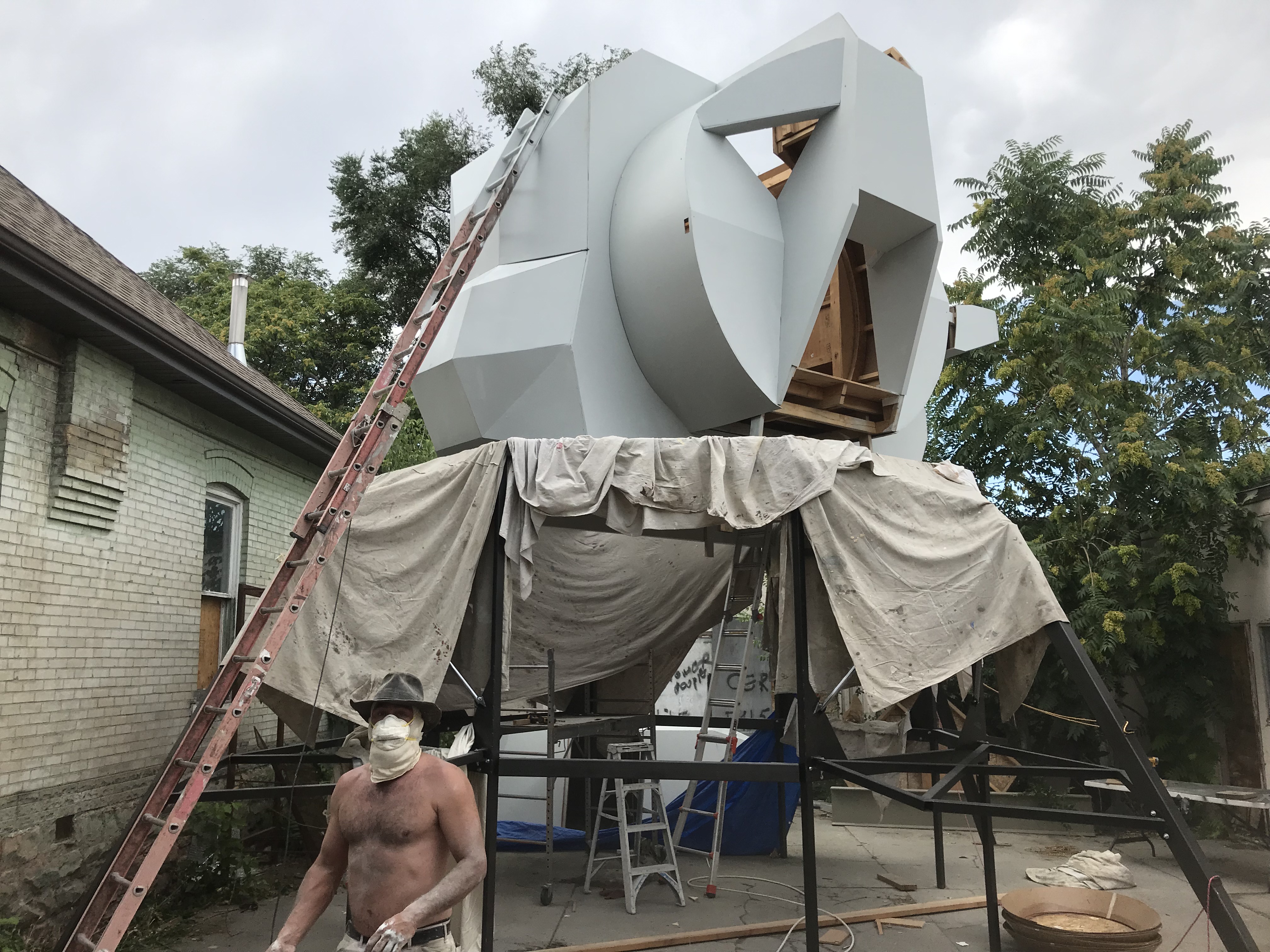 Aug 8, 2019: Building the Descent Engien sculpture.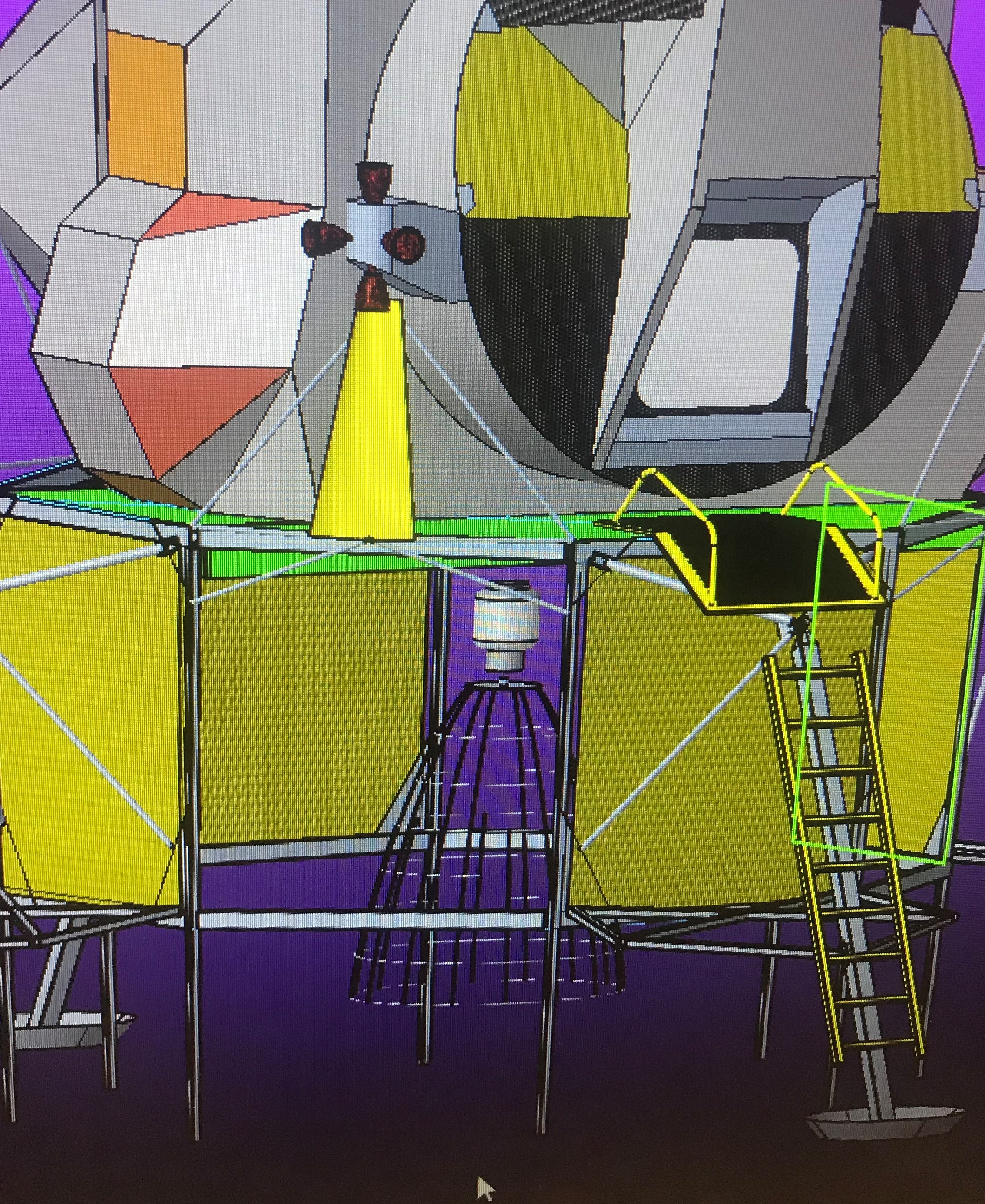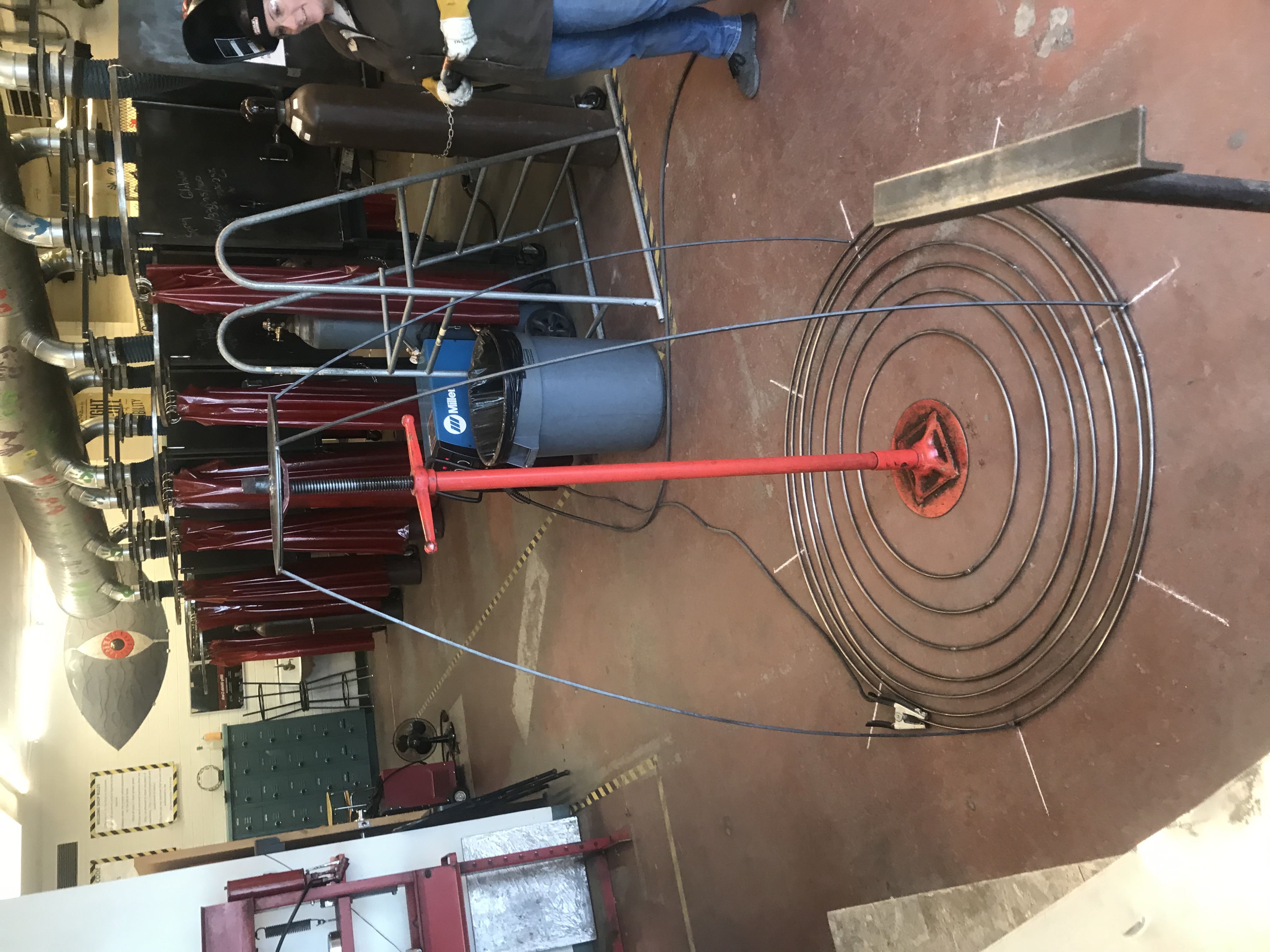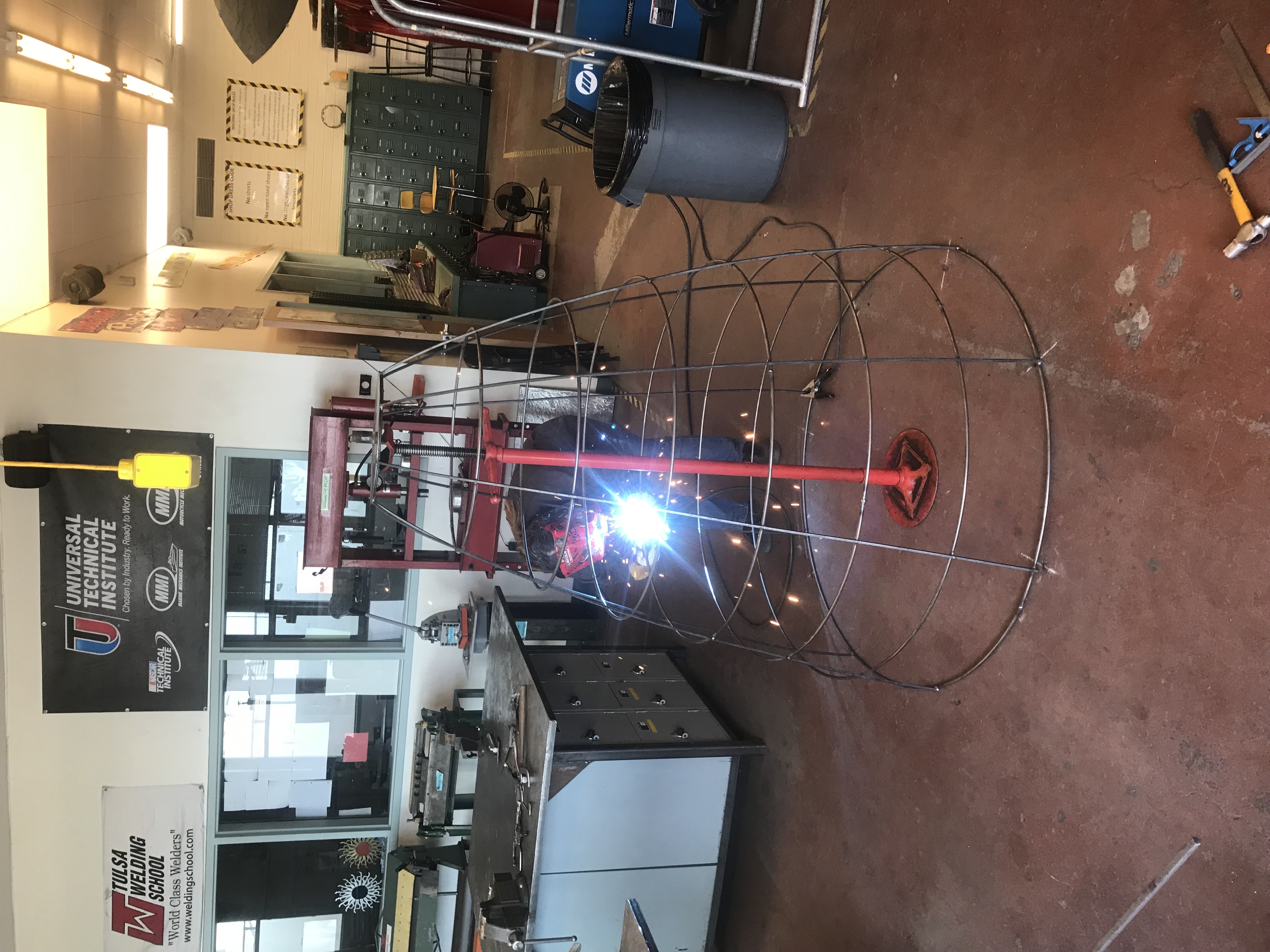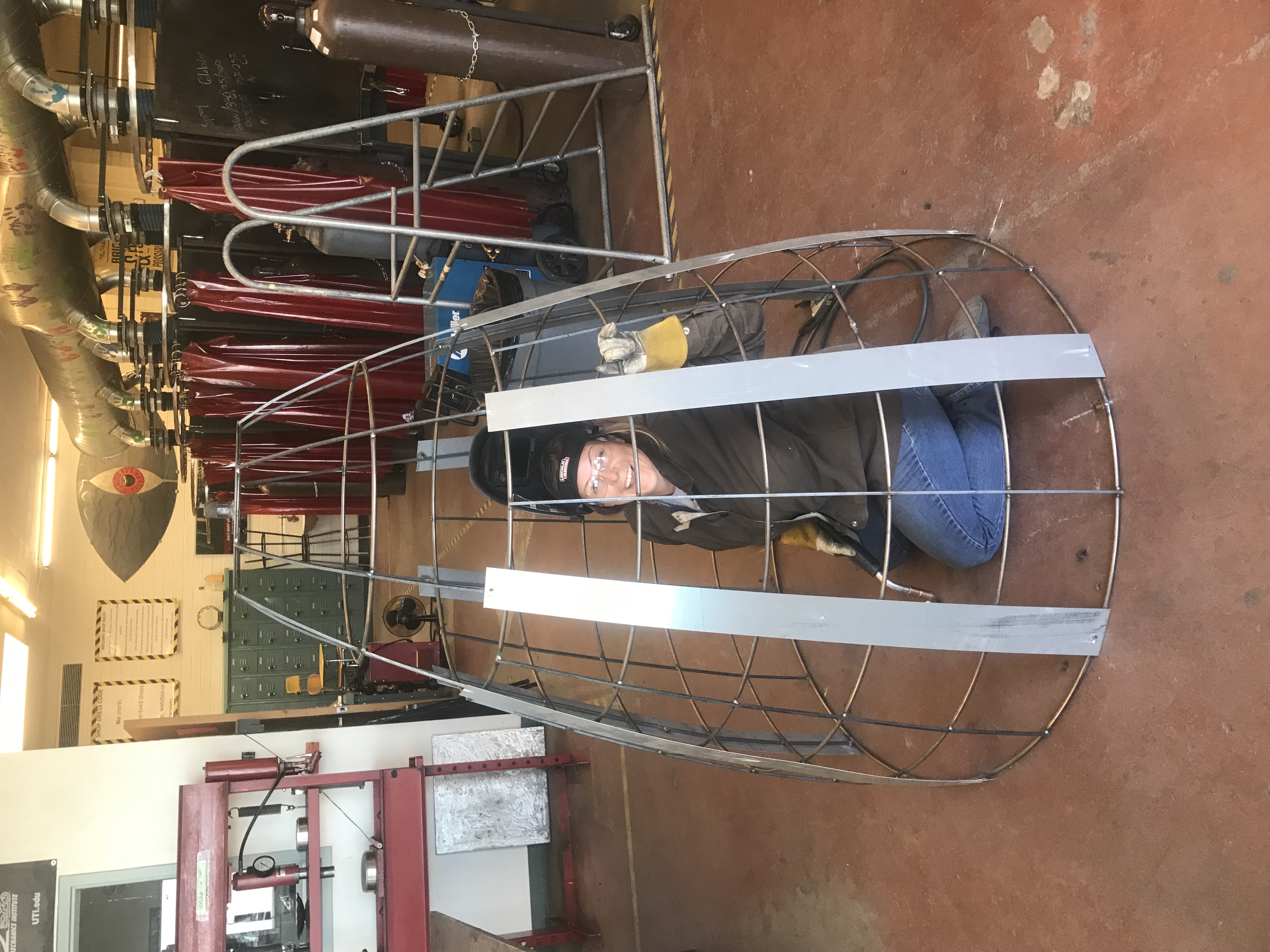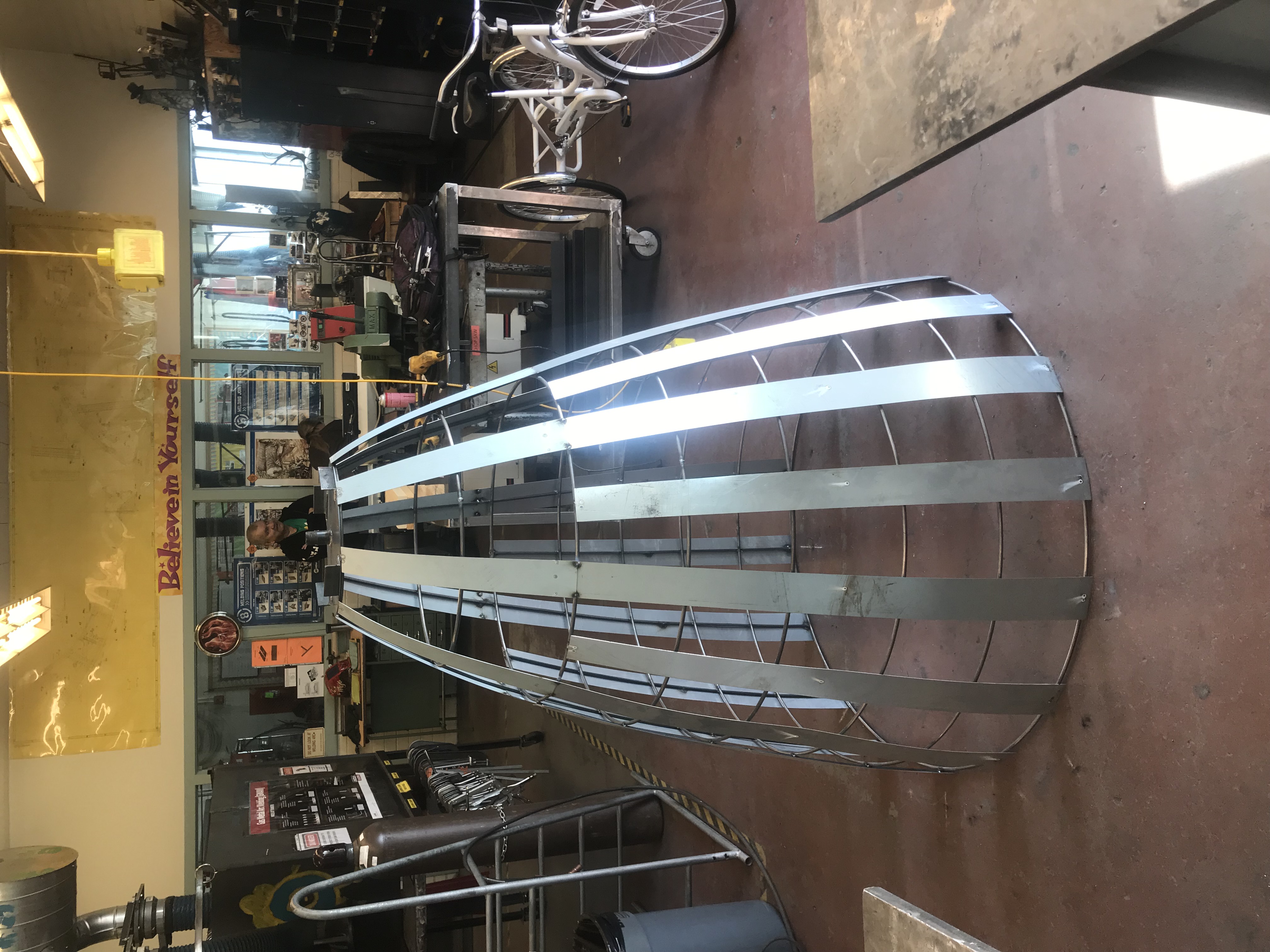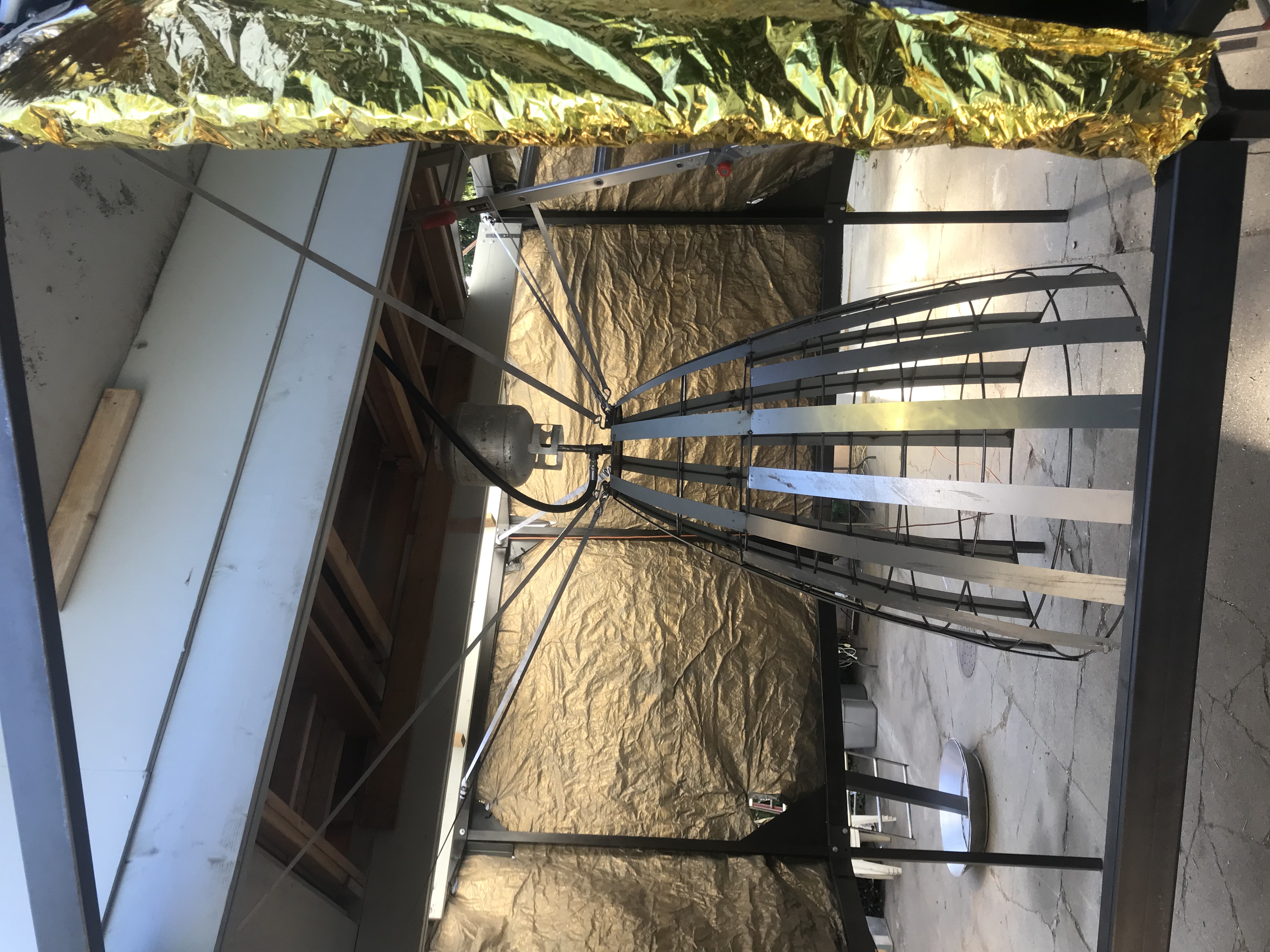 Aug 12, 2019: Finally got the foot pads done! She's ready to GO!!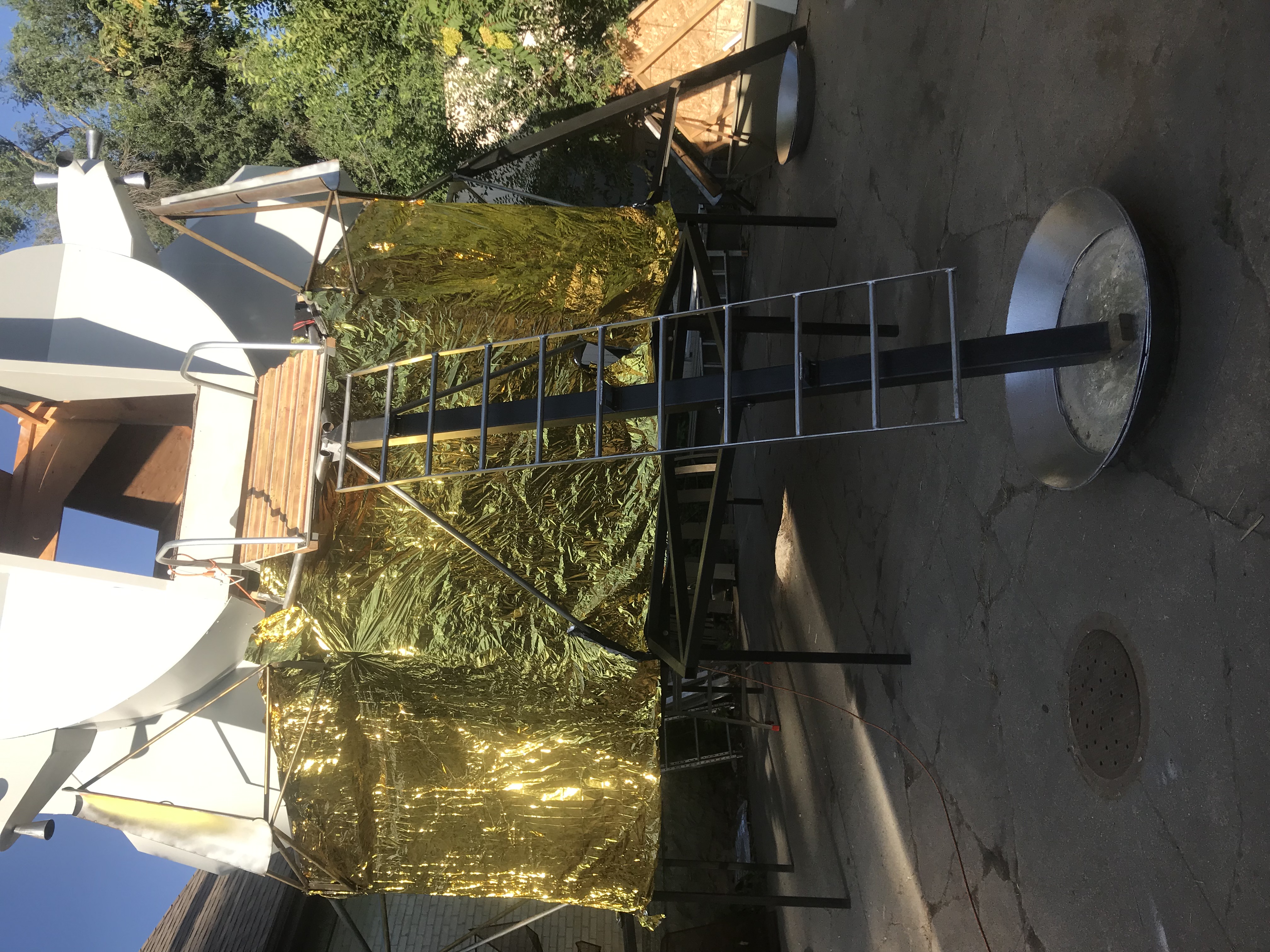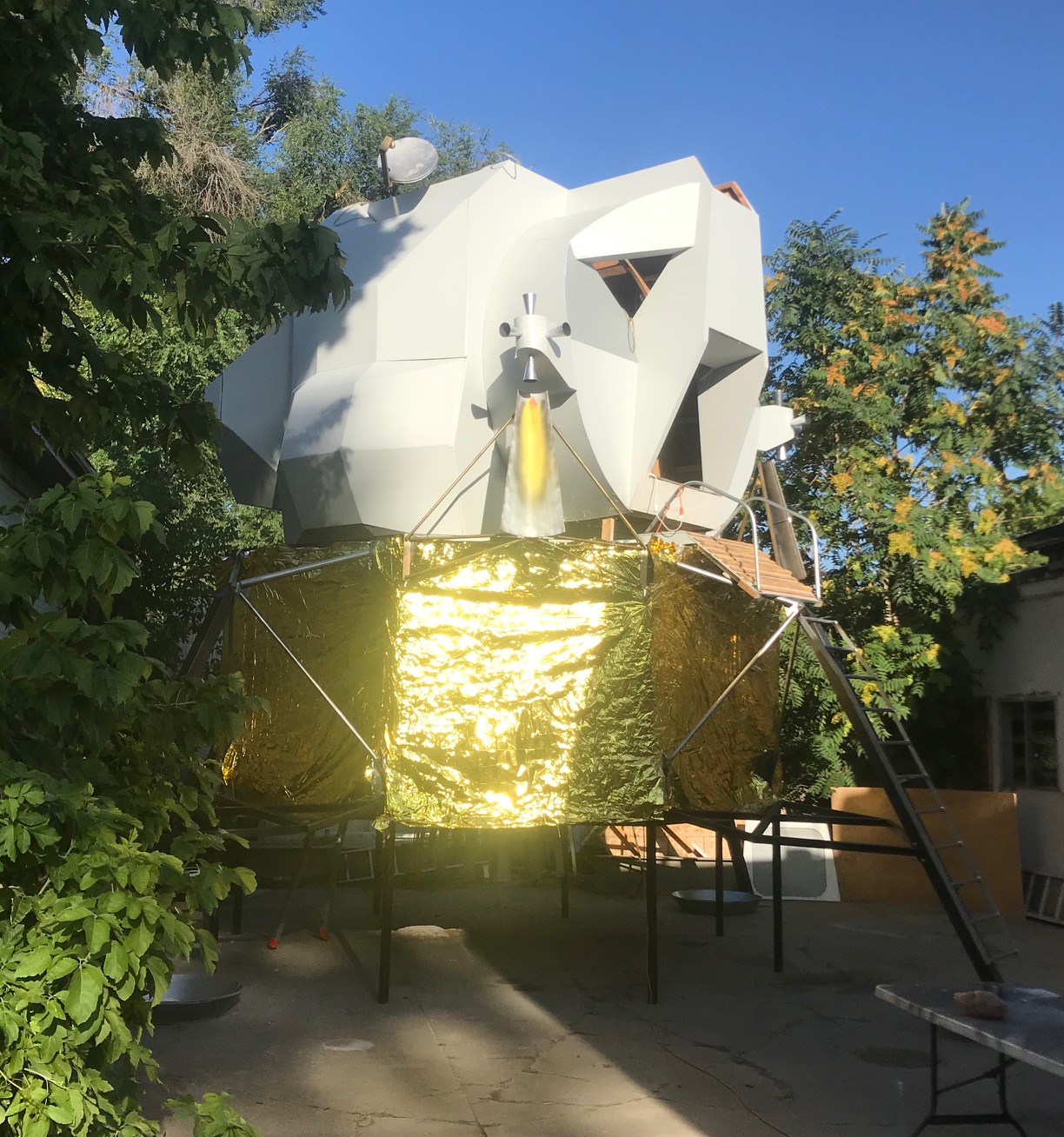 Aug 18, 2019: Disassembling the pristine Ascent Stage to pack up for the trip.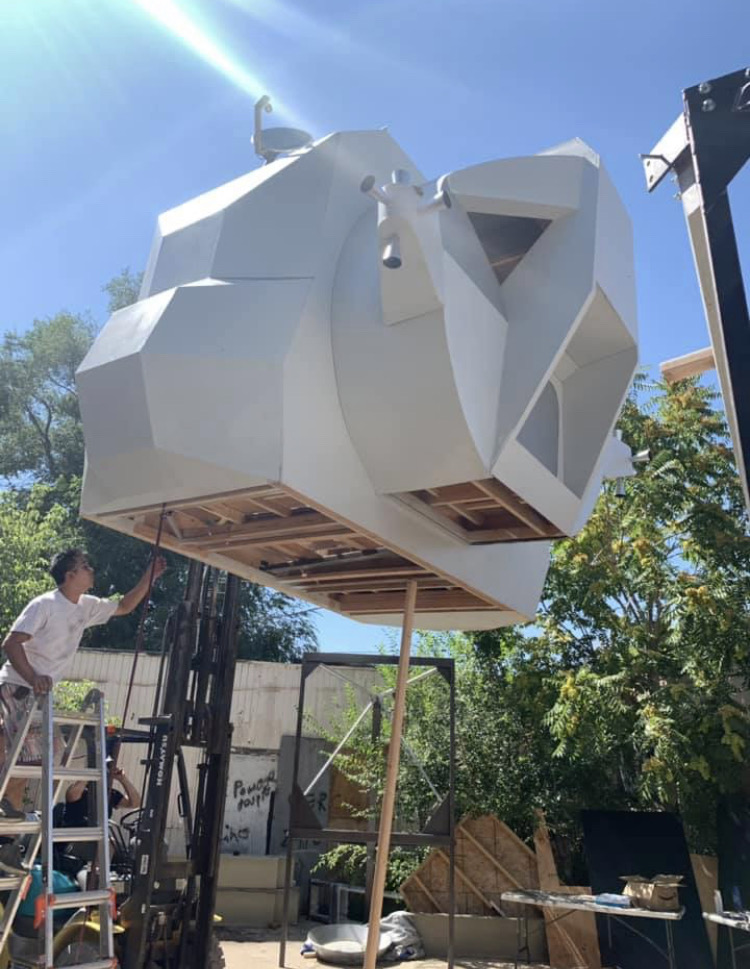 Aug 20, 2019: Will made a slick custom sign for our Burning Man camp.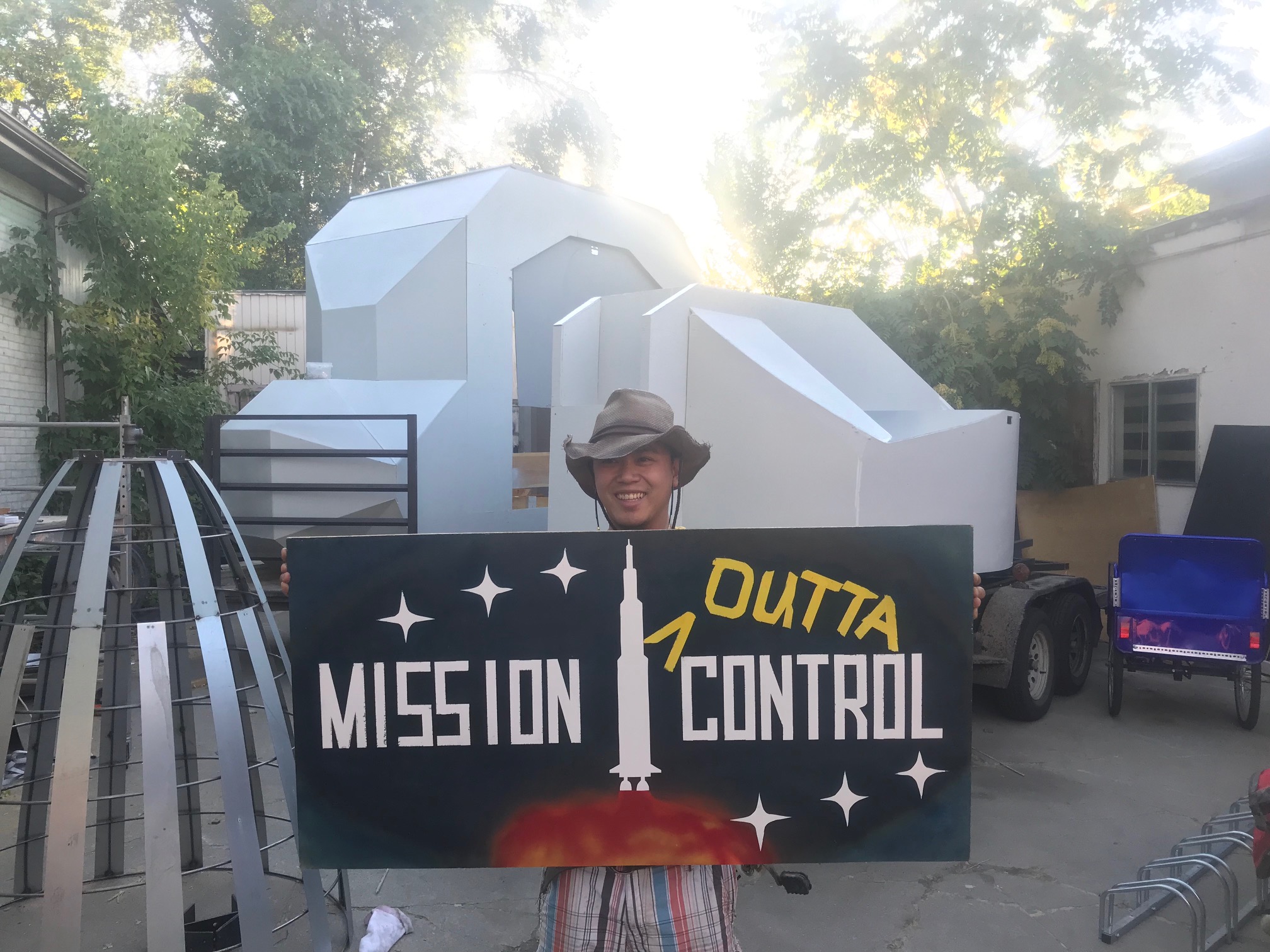 May 3, 2019: Jackson and Will departing for the Burn.